'to grow in prayer, to make new disciples and to serve the people of Devon with joy'
Welcome to the website for the South Tamar Mission Community. Please look at the About us page to read a little more about who we are. New information will be added to the website weekly.
For details of our forthcoming services and events please go to our Calendar
---
To follow our Facebook account, please click here
---
Vision Next Steps 2021
Our vision to Grow in prayer, make new disciples and serve the people of Devon with joy has been in place since 2016.
In June 2021 we developed a 'Next Steps' plan to help the diocese and its mission communities move forward from the pandemic in a way that is both creative and sustainable.
We are currently holding a 'Big Conversation' about our Next Steps through our Archdeacons' visitations and a planned series of webinars in the autumn of 2021 (dates tbc).
Watch this Next Steps video:
---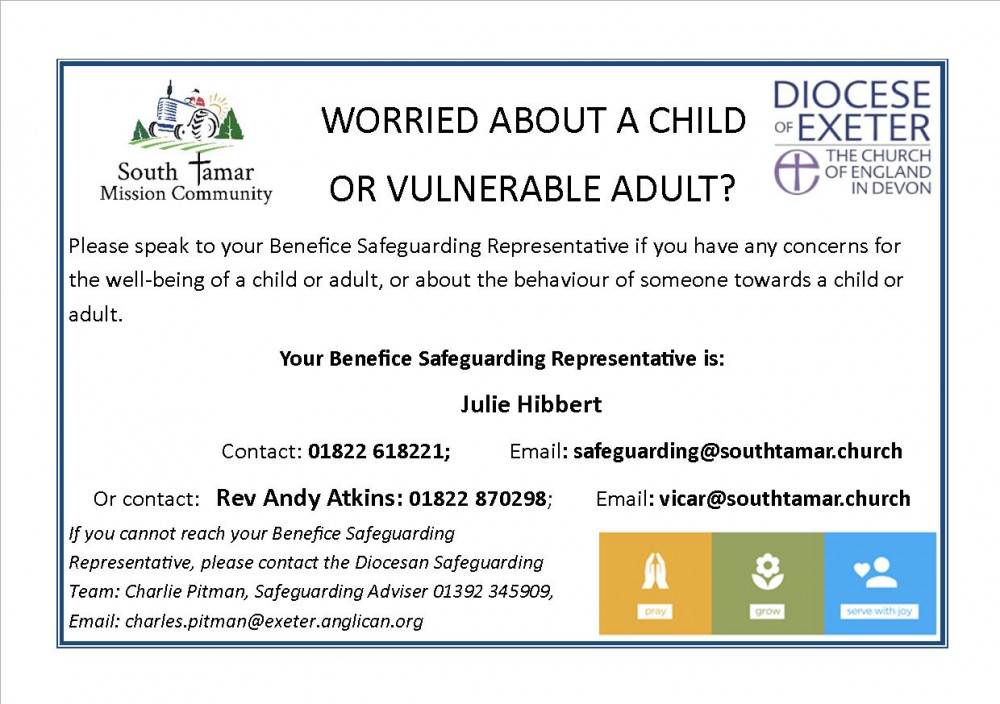 Please click here for more information, including our Benefice "Safeguarding Policy", along with our Diocesan "Parish Safeguarding Handbook".