---
To follow our Facebook account, please click here
To follow our Twitter account, please click here
---
The South Tamar Mission Community
'to grow in prayer, to make new disciples and to serve the people of Devon with joy'
Welcome to the website for the South Tamar Mission Community. Please look at the About us page to read a little more about who we are. New information will be added to the website weekly.
For details of our forthcoming services and events please go to Our Services or What's on
---
The Bishop of Exeter has taken a tour of his garden to illustrate the Diocese of Exeter's four key aims for 2019.
In the video, Bishop Robert outlines plans to help churches reach out to children and families, young people aged 17 to 25, people over 55 and those on the fringes of the church.
The four aims build on the diocese vision to: Grow in prayer, Make new disciples and Serve the People of Devon with joy.
So please do watch Bishop Robert take us on a tour of his garden to explain the four Diocese of Exeter aims for 2019 alongside interviews and footage of some of the amazing work being done by churches in Devon - Enjoy :-)
---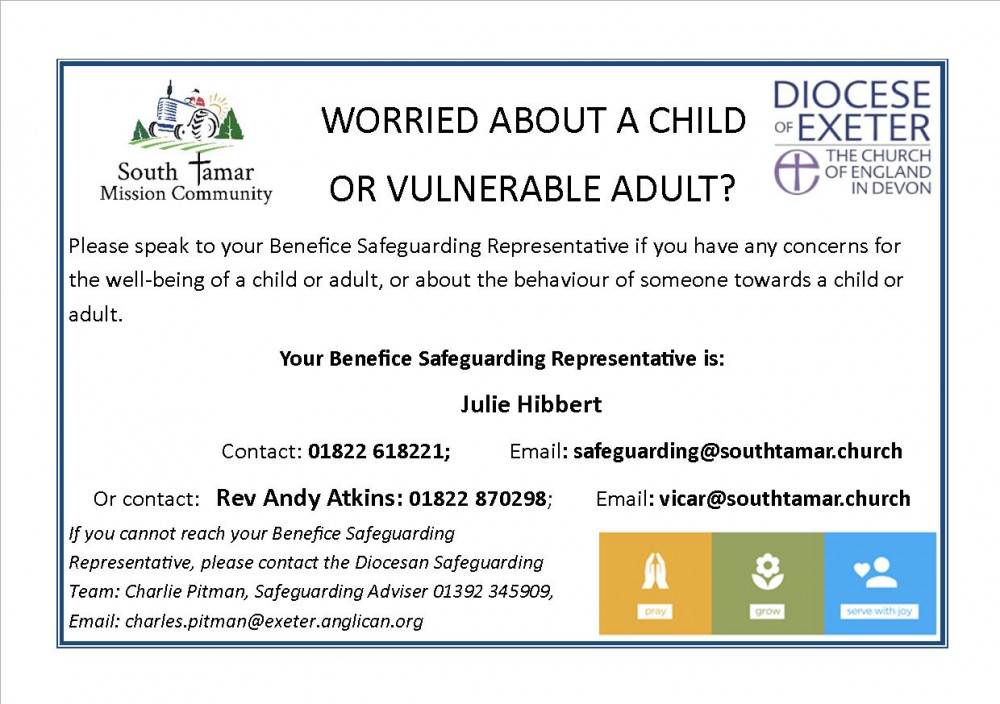 Please click here for more information, including our Benefice "Safeguarding Policy", along with our Diocesan "Parish Safeguarding Handbook".